Winter has been brutal and, as a result, there is no question you are eagerly waiting for warmer weather to arrive. As temperatures go up, more people are getting out and about, and industries such as food processing, agriculture and construction are seeing an uptick in business. However, warmer weather also results in a less pleasant trend – an increase in crimes of opportunity.
Perhaps there is landscaping or construction equipment that has been left unattended or a building that appears to be easily accessed after business hours because a window was left cracked. Crimes of opportunity, such as vandalism or theft can not only have a serious financial impact, but also affect the security that visitors and employees to the location feel.
The good news is, there are some simple changes that can be made to help and prevent these crimes of opportunity.
Exterior lighting. Be sure that all the lights on a building are in proper working order and that they are strategically placed to light up areas such as doors, windows, and other access points.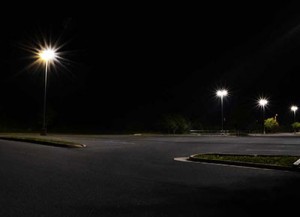 Parking lots. Be sure all parking areas are well-lit and encourage your visitors and employees not to leave any type of valuable item or any item that may look expensive, inside their vehicles.
Windows and doors. It is important for all locks to be in proper working area and employees need to be fully aware of proper lock-up procedures and who is responsible for closing all the windows at the end of the day.
Security systems. Be sure to review and maintain video surveillance systems or alarms, and who should be monitoring and setting them, especially if new employees have been hired.
While these security procedures can make a huge difference in overall business security, it is essential that you stay on top of what is going on and ensure that everyone knows their role in keeping the business safe and free from crime.