There is something unique about a power outage that helps to bring the entire family together. When the lights are off, it forces the entire family to put their electronic devices away, pull out the board games and spend time with one another. While having a break from modern technology can be appealing, long term power outages can become a threat to your security.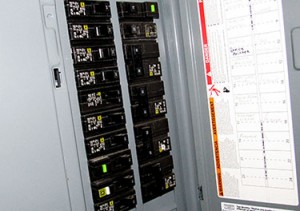 Here are some tips that will help you be prepared for a power outage that will help you maintain your security:
Purchase a Generator
Bad or severe weather can cause blackouts at any time. A long-term power outage in the winter can be dangerous if temperatures drop below freezing. You can ensure your family will be safe by purchasing a generator.
Use the Generator Safely
If you use generators, it is essential to make sure you are doing so safely. This means:
• Never use the generator inside, which includes the attic, basement or garage.
• Install a battery-operated carbon monoxide detector in your home.
• Keep the generator in a dry area.
• Turn the unit off prior to adding fuel.
Store Water and Food Safely
Food can quickly spoil when the power is out. Even if you don't open the refrigerator, the food inside is only going to remain fresh for about four hours. Be sure you have ice chests on hand to keep your food cold, longer.
When the power is out, your water filter or purification system may not work. Be sure you check with the local authorities to make sure it is safe to drink the water. If you are unsure, only use bottled or boiled water.
Purchase Battery Powered Devices
There are a number of battery devices that can be handy during a power outage, such as a phone charger, radio, and flashlight. Candles are also a great source of light.
Watch the Security System
If the power goes out, most alarms will need to be silenced. In most cases, the battery backup will last for 10 to 15 hours. As the battery dies, it may begin to beep, but you should not turn it off since this will leave your home unsecured.
If a power outage does occur, it is essential that you remain calm. Remember, that emergency workers will be trying to restore your power so you just need to keep things going until then.