The holidays are right around the corner. Now is the time to be gearing up for those huge holiday sales. However, if you don't take steps to ensure your business is protected, you may be singing a different tune this year.
Protecting your business can be challenging. Not only do you have to take steps to safeguard the physical storefront you have, but also the sensitive information you collect from your customers. Don't wait for disaster to strike to take action – use the tips and information here to ensure your business can get through the holidays unscathed this year. 
Review Your Security Policies with all Your Workers
If you want to ensure your business remains secure through the holidays, you have to be able to rely on your employees. To make sure everyone is aware of the security policies in place, review them now. Be sure everyone is on the same page. Some of the things to cover include:
How to lock up valuable items

The cyber security policy you have in place

Rules about inviting people to the workplace for holiday events

Security action plan if an emergency occurs
Ensure all Security Equipment is Functioning Properly
After you have reviewed all your security policies and procedures, it's time to test all of your security equipment. You need to ensure it is all functioning properly. The items to include in this test are:
Surveillance cameras (inside and outside)

Alarm systems

Panic buttons

Access control systems and smart locks

Cyber security software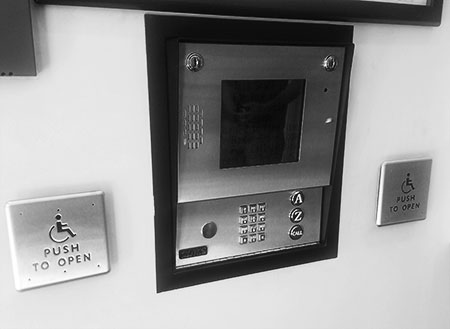 Once you have tested all this equipment, be sure there's nothing that may obstruct it, such as your holiday decorations.
Provide Updates about Special Holiday Hours to Your Security Company
Are you planning to use a new schedule during the holidays? If so, you need to let your security company or alarm monitoring service know about it. This will ensure they know when to watch for any unusual activity.
When it comes to the holiday season, there's no question that it is a great time to make extra money; however, you also have to take steps to safeguard your business. The tips here will help you do just that.