There are a number of benefits offered by living alone. You're able to watch whatever you want on TV at any time and you certainly don't have to worry about a roommate making a mess or eating your snacks.
However, there are also a number of safety risks present when you live alone. The good news is, with a bit of effort you can minimize these risks and ensure you are safe and sound in your home.
Install a Security System
One of the best ways to protect yourself, as well as your belongings, is to install a security system that includes monitoring. Even if you don't resident in a high-crime area, you will have peace of mind knowing that someone is watching over you.
Get to Know Your Neighbors
This does not mean you have to plan weekly get-togethers, but it can be beneficial to at least get to know their names and phone numbers. Once you are acquainted with them, they will get to know your habits and be more aware if something is wrong.
Find Potential Security Risks
You can inspect your home yourself, but it would be best to call a security company to check for security weaknesses and safety issues. It's a good idea to install deadbolt locks for all your doors and to ensure your window locks work properly.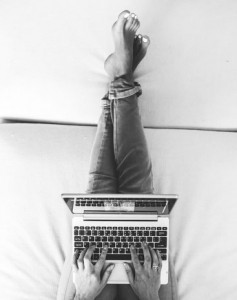 All exterior lights should work and there should not be shrubs or trees blocking your windows. When you take some time to evaluate the safety of your property, it will give you peace of mind knowing there are no potential points of entry for an intruder to break in.
Don't Broadcast the Fact You Live Alone
There is no reason to tell the world via social media – or any other method – that you reside alone. Essentially that is just asking for trouble.
Regardless of if you just moved or have been in the same place for years, you should be vigilant at all times to protect your safety and your home. To ensure your safety, use the tips here and contact your local security provider.