With the holiday season right around the corner, many retail businesses are already making preparations for the expected increase in crowds and profits. While this includes stocking up on the latest toys and products for the season, another area you should not forget about is security.
Keeping your store safe should be paramount and with the security tips here, any retail business will be ready for the holiday bonanza up ahead.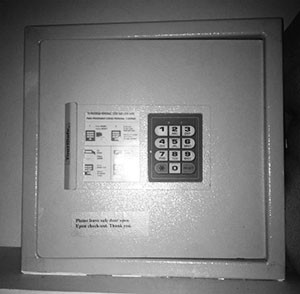 Invest in a Safe
If a burglar or thief were to break into the retail store, you need to ensure they cannot access your cash box. This is why it is a good idea to invest in a high-security safe and post information on the door regarding the presence of this safety feature. Also, make it clear that employees do not have access to the safe. This will help to deter would-be burglars who may be looking for an easy target.
Install Security Systems
Modern security systems feature all the bells and whistles you could possibly need. From high tech cameras to two-way mirrors and constant monitoring – these systems are designed to monitor every second of activity. When crowds increase, it is virtually impossible for your workers to be everywhere, which means you need to invest in a security system that can monitor what is going on for you. This should also be 'posted' in the store so consumers are deterred from trying to steal.

Install Outside Motion Lights
The burglar's worst enemy is motion lights. Having these installed on the exterior of your business will help to deter anyone from breaking in. They are also ideal for providing peace of mind for employees who are working extended hours during the holiday season.
Don't let the holiday season result in theft and losses. With the tips here you can minimize the potential for losses and be confident that your store will be protected throughout this exciting time of year.