Parties, shopping, beautiful decorations – the hope of snow – the holidays are full of magic and fun. However, something you can't over look while you're enjoying this time of year is security.
The best thing you can do to protect yourself, your loved ones and your home is to install a quality security system. But there are a few other things, you can do, too. Use the tips here to have a fun and safe holiday season.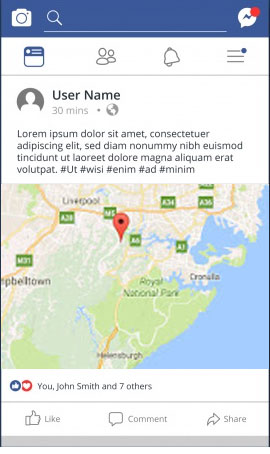 Keep All Travel Plans Offline
Millions of people plan to travel during the holidays. The best thing you can do is keep these plans off of social media. Don't post where you are going, when you plan to leave, or when you are going to be back.
This information is invaluable to a thief – after all – it tells them when your home is going to be empty. Even if you have one of the most expensive, highest-tech security systems in place, you still need to avoid posting this information online.
Let Your Neighbors Know
If you do have plans to go out of town, be sure you tell a trusted neighbor. Ask them to keep an eye on things while you are away. You may also want to ask them to pick up your mail or newspapers. A great way to further protect your home is by investing in automation – such as a motion sensor light or smart lightbulbs you can turn off and on remotely.
Hide Your Gifts
While you are probably going to want and keep your gifts out of view from kids, it's also a good idea they are hidden from a thief, too. While placing your pretty, wrapped packages under the tree may look nice, it's also a welcome invitation for a burglar. Try to keep things hidden as best you can.
The holiday season is supposed to be fun. Make sure it isn't ruined by using the security tips found here