Thanksgiving is right around the corner. For many, this means traveling to visit family all over the world. However, if you aren't confident that your home is secure, can you really enjoy this special time? Probably not. The good news is, there are some helpful tips that will ensure your home remains safe while you are enjoying your turkey and trimmings.
Put a Hold on Your Newspapers and Mail
If there are stacks of mail and a pile of newspapers near your front door or in your driveway, it's a tell-tale sign that no one is there. This is a green light for burglars. Avoid this situation by putting a hold on your mail and papers. If you don't want to do this, ask a neighbor to pick them up for you.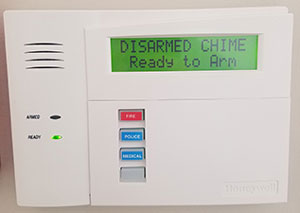 Install a High-Quality Home Security System
Thanks to innovative technology, today's home security systems are able to provide you with 24-hour surveillance, and you can even check in via your smart device to see what is going on. If you don't have a security system in place yet, now is the time to have one installed. In addition to being able to see what is going on at all times, you will also have a third-party monitoring the property for any unusual activity.
Use Timers for Your Lights
Another sign that your home is vacant is if it is always dark inside. It's a good idea to use times for your lights. This will allow you to have them come on or go off at different times. It will help to reduce the look that your house is empty.
Use Social Media Carefully
While it is fun to let everyone know where you are and what you are doing, this isn't the best course of action. A better plan is to wait to post on social media until you get back home. That way, no one will know you are away and potentially target your house.

If you use the tips here, you will be able to safeguard your home during Thanksgiving. This will give you peace of mind and allow you to enjoy all the turkey and trimmings you can eat.