With burglars being bolder than ever, stealing jewelry and electronics from homes in the broad daylight, it is time to take action to protect your home and belongings. You don't have to be worried about your home and belongings every time you leave, but it will take some effort to ensure you and your home is safe.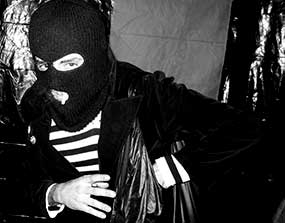 Don't Make it Easy
The majority of burglars are not master criminals. The fact is that they are looking for an easy target – a home they can access easily without being seen. If you leave your doors unlocked or your alarm system off, you are basically inviting criminals in. Even when you leave for just a couple of minutes, you have to lock your doors.
Be a Known Neighbor
It is essential that you get to know your neighbors. You need to tell them if you are going to be away and ask them to look out for your home. You should do the same for them if they are going to be away. Be sure that any strangers coming up to your property also stand out by trimming the bushes and the trees – especially the ones that are close to your windows and doors.
Make Your Home come Alive
If you are going out, or going on vacation, you should think about getting a light time that will provide the appearance that you are still at home. This will make a would-be-burglar avoid your home completely.
The fact is that burglars are out there and they are getting much bolder regarding breaking into homes. With the tips here you can ensure that you home is protected, no matter if you are home, or away.